Welcome!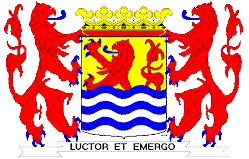 This website is dedicated to Adriaan & Neeltje (Jansen) Van der Sande. Who immigrated from the former Island of Tholen, in the Province of Zeeland, Nederland's in the early 1890's. They are my paternal great-grandparents. I have devoted thousands of hours in research. Any and all errors are mine alone.

You can navigate this site by using the links to the left. For more detailed Genealogical information, see the Reports section. The Tree Map is in a modified GEDbrowser?? format. It will always reflect the most current information. Check out the "Whats New" section for the latest information. Please feel free to contact me with any questions, suggestions, or problems encountered here. My primary language is English, though I can get by in Dutch. Explore and enjoy!

With time this site has evolved into more than just the Dutch side. Primary Names to be found here include: Cain, Cardinal, Clark, Thede, etc. More and more time is being spent on the German, English, French Canadian, and Irish side here in the states. I have taken a sabbatical from Genealogy and will return in the first part of 2012. Please note that I am slowly pulling material from this website in preparation for the new site. I haver literally 464 emails of material to update. Please be patient as I work my way through it.
Last updated 02/12/2012