Coat of Arms of The Province of Zeeland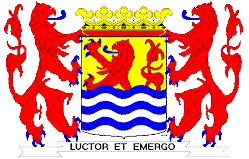 This is a updated version of the original coat of arms adopted in 1586 by the State of Zeeland. The Latin "Luctor et Emergo" is translated as I struggle and rise up. Depicting the struggles of the Zeelanders in large part with the Sea, and their life in general.
1The original arms of the States and Cities of Zeeland were originally depicted in the last tapestry commissioned by the States of Zeeland between 1591 and 1604. This splendid tapestry, woven to a design by Karel van Mander, has at its center the arms of Zeeland with the motto. The arms are flanked by Neptune and Mars, indiciated the struggle was in large part by sea. Above the arms is a count's crown surmounted by a portrait of William the Silent with his own arms to his right. The border is decorated with the civic coats of arms of Middelburg (golden tower), Goes (silver goose against black background), Flushing (silver flask, alluding to St. Willibrord's flask), Veere (two towers with a ship between), Tholen (hull with a mast flasked by lions), and Zierikzee (black lion against red background). The tapestries were hung in the former Abbey of Middelburg which, after the Revolt, served as the home of the States of Zeeland.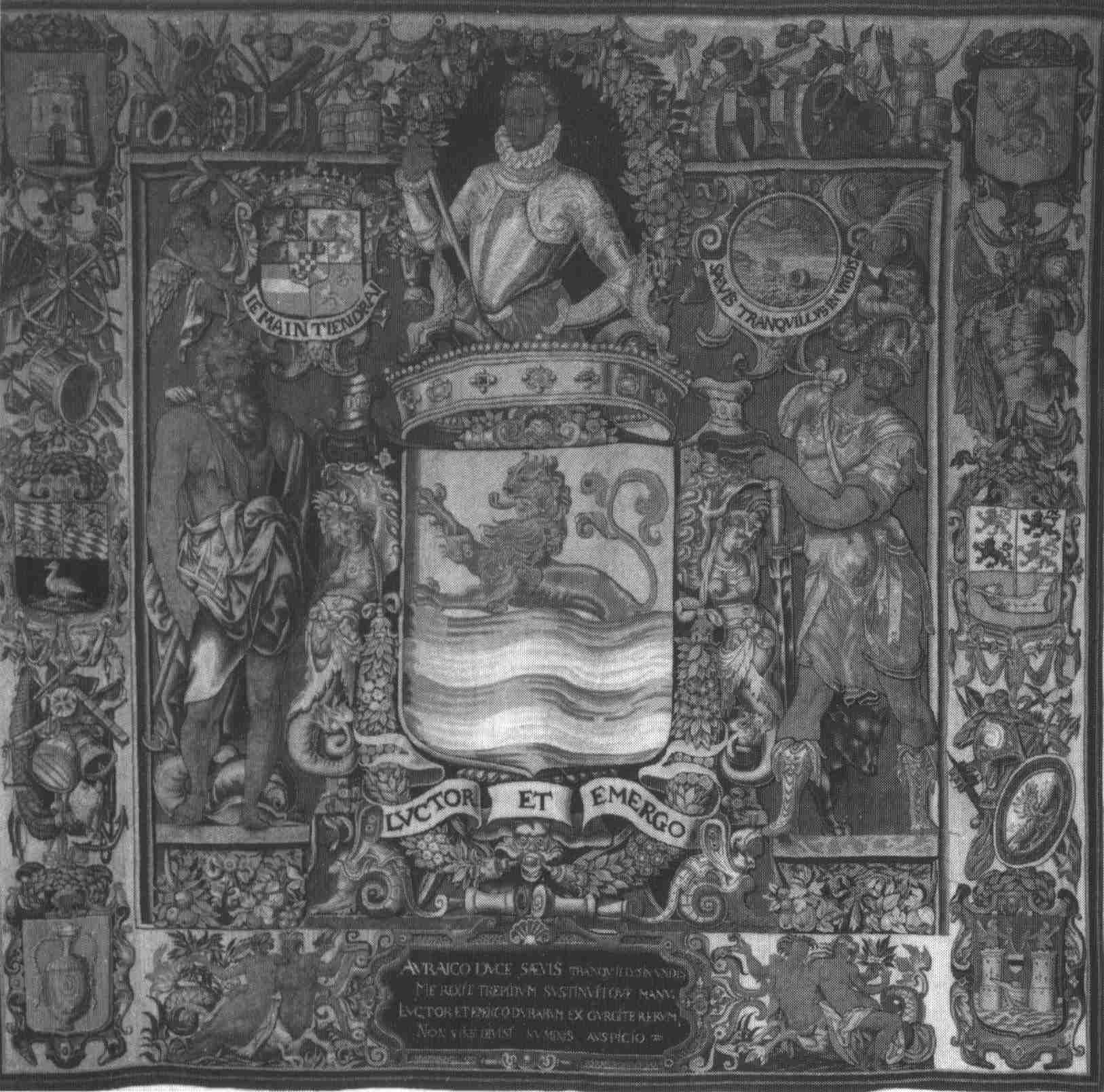 (1) The Dutch Republic, Jonathan I. Israel, Oxford Press 1995